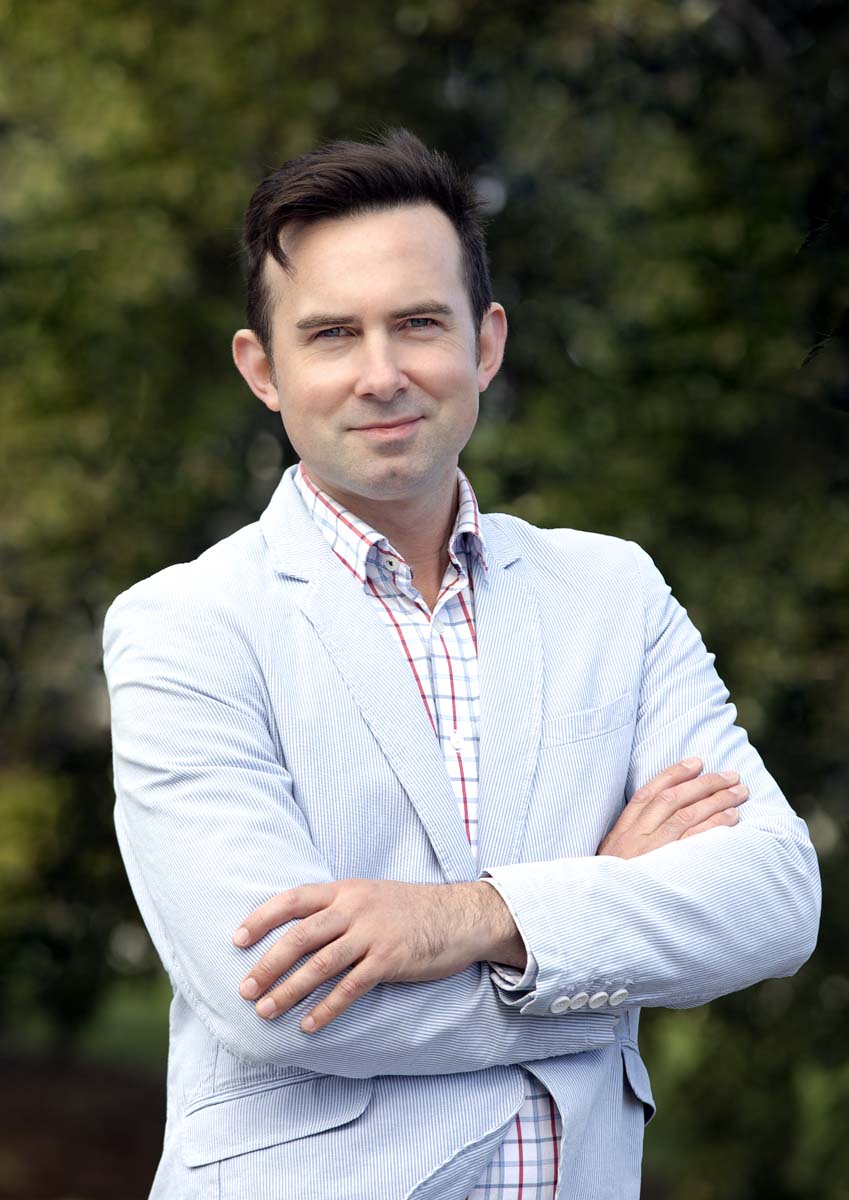 Daniel Easterbrook - Digital Marketing Consultant
About Me
A commercially minded senior digital marketing and strategy consultant with an international career background focusing on leading development and implementation of digital marketing campaigns and strategies for conversion optimising promotional channels. I take pride and have a pasion in building profitable companies with digital marketing and media, and strive to improve digital customer experiences for all my clients. I have a passion for digital startegy, digital transformation, digital commerce, big-data, predictive analytics, data-driven innovation, insights and business intelligence analytics.
Digital Marketing Consultant Services
Whether you're starting out or looking to expand your online presence it's essential that each and every channel of any digital marketing plan are closely aligned and all strategically working towards the same final goal or performance KPI or MI. Take a look at the various digital marketing consultant services I offer to learn how to digital marketing can help your company. If you would like to chat to me directly, get in touch below.
My Latest Client Projects
Please take the time to read through some of my previous project work and case studies to help understand if I can help with a similar objective, goal, metric or problem that you might be trying to solve within your business or organisation. Not all projects are digital marketing consultant services, but website development, financial app development, financial planning fact find platform development and website server setup and maintanence.
Daniel brings enthusiasm, energy and expertise to his assignments. He has a passion for excellence that is an inspiration to his colleagues coupled with a strategic grasp of digital trends that give him an edge in delivering solutions.
Daniel did a great job of balancing the forward thinking strategic goals and the pragmatic 'next steps' needed to move a proposition forward.
Daniel and I (& other members of the Cofunds team) worked together on the design and build of the RSM Tenon Platform solutions. Daniel is a thorough, diligent, intelligent and hard working professional with intimate knowledge of the digital marketing environment and a real understanding of how to add value and deliver IP to the business he is working with. Daniel is a talented and visionary individual with superb project management skills and a clear focus on delivering first class solutions - a pleasure to work with and comes with the highest recommendation.
I had the pleasure of working with Daniel recently and his professionalism was evident immediately through his drive and attitude towards the project at hand. He is an extremely hardworking and knowledgable individual who would be a great asset to any team.
Daniel was a very creative and respected member of staff. His technical awareness and ability develop a coherant and effective plan was vital in the delivery of our proposition. Also Daniel delivered a highly effective presentation during a national roadshow and was able to comminucate to all members of the organisation the importance of social media and digital marketing
I have worked with Daniel for the past few years and his input and support for our overall Sales & Marketing Strategy has been invaluable. He has made the client/supplier relationship a seamless partnership and has been brilliant at taking on any of our ideas or suggestions and turning them into reality. He project managed and delivered two websites for our hotels from idea to launch and we now have a vastly improved overall customer experience. He has been the driving force for our increased social media presence via Twitter and Facebook and we are delighted with the results achieved here. He has worked hard to improve our digital acquisition, retention and loyalty programs through CRM and eCRM initiatives and has also been a great mentor to coach me through these activities. I would have no hesitation in recommending Daniel for similar projects and commend his "can do" attitude which has ensured we have made it through some very tight deadlines, an admirable quality indeed.
While working at RSM Tenon Group PLC, a key and memorable project I worked on was the development of a new consumer wealth management brand, I worked with the project team alongside Daniel Easterbrook. Daniel was a delight to work with, his enthusiasm and passion for the project was boundless; his ability to share his digital expertise and technical knowledge was inspirational as he always communicated his insight and understanding of the digital environment in an easy-to-understand and thought provoking manner. Daniel is a great consultant, a brilliant team player, he's down to earth, easy to get along with and always professional.
Daniel has helped us in creating a great online solution for auto-enrolment. IT isn't easy for non-IT experts, so we were able to trust him to lead us to a good place.
Daniel is an exceptional professional I had the pleasure to work with in recent times. He can definitely make the difference and his first class competences and professionalism are without any doubt the reason why you want him in your team!
Dan has worked with me at Easy Weddings on a casual basis over the last 2 years, managing some of our adwords accounts and providing conversion rate optimization advice. Always found Dan to be extremely knowledgeable across a range of digital marketing activities and he can hold really good, thought provoking conversations around business drivers, user engagement and problem solving. Can highly recommend.
Daniel was excellent to work with. He has fantastic communication skills, making a point of keeping me well updated on everything he was doing for the business. There was always excellent analysis and reporting provided to me, as well as always being available to explain something to me should I not understand something. He is a true professional in his business, as well as a good person, a mix I have not often come across. He delivered outstanding results for our business and I would certain yl recommend his services to anyone I know
I worked with Daniel on a project for RSM Tenon. Daniel is a strong communicator and has a good level of technical skills. He set up a SharePoint team site project area to manage the launch of a new brand. This proved to be an effective way of communicating with the business.
Daniel provides a very creative graphic design web service, he manages global relationships effectively and provides excellent client service.
I have worked with Daniel in Dubai and we were responsible to define together the marketing strategy and activities for our common operations in the U.A.E. Daniel has been a very trustful business partner, always showing a clear understanding of the challenges that we were facing in the market, and proactive and innovative in bringing relevant marketing solutions. I would strongly recommend Daniel not only for his functional competence but also for his ability to create a comfortable but efficient working climate.
Daniel is the consumate all rounder, his deep knowledge of Digital, excellent client facing skills and commercial expertise, make him invaluable. Having worked with Daniel at Curious and then Bourne, Daniel has always stepped up and delivered. Where Daniel really excels is in the area of Social Media where his knowledge of the space has delivered great results for clients.
I worked with Daniel on The Big Bang, the inaugural UK Young Scientist and Engineers Fair. This involved him working with over 80 stakeholders to deliver on the communications and marketing objectives for the event. Daniel was integral to the success of this event.
Daniel is a talented and hardworking marketing professional. He is an expert at web marketing, building ecommerce sites - both in terms of strategy and hands on project management. I highly recommend Daniel and welcome the opportunity to elaborate with more details if required.
I had the pleasure of working with Daniel helping create a new D2C investment financial service website and mapping their user experience journey's. Without his intricate product, industry and technical knowledge from his initial briefing to support and guidance throughout the design stage and UX elements this project would have been a nightmare to deliver let alone with any optimal results. His vision and collaborative approach is in my opinion what made the project such a success. An absolute gentleman and great bloke to work with. Can't wait for the next project 🙂
Daniel is a mature and authoritative Digital Marketing project manager. I have very much enjoyed working with him. Daniel keeps focusing on the results and keeps it all in context. I have seen Daniel work successfully with a wide variety of personalities and I recommend him highly.
Working with Daniel on a tight-deadline project such as this could have been very tricky and frustrating, but was kept focused and clear due to Daniel's excellent eye for detail and grasp of the essence of the creative concept. We were never in any doubt as to what was required to meet the brief, yet were actively encouraged to offer creative advice and suggestions in order to make the final deliverables as compelling and engaging as possible. Both Daniel and Fleishman-Hillard were pleased with the final results, as were the end clients (ETB/SEMTA). Feeding that back to us as a supplier is also a great credit to Daniel, as this can often not be the case.
Latest News
Take a read through some of my latest digital marketing, CRO, data, analytics and insight blogs.
Let's Talk
I am available for freelance, contract or interim assignment work. Connect with me via phone: +44-07518-895-255 or via the below web form. Alternatively, some clients prefer LinkedIn in which you can find my profile and recommendations here: LinkedIn Profile